Digital Display Advertising | 888-449-2526
Digital Display Advertising Opportunities
Digital advertising is increasingly important and profitable! We have relationships with many online publishers! From CNN and Fox News – To NewsMax and Breitbart and about 23,000 online and print entities. Often times we can access "standby" or remnant rate inventory at below wholesale rates. Bulk rates often apply with prestigious publishers such as The Drudge Report, WND and a multitude of media affiliated websites for various causes, radio hosts, personalities and the like.
Call 888-449-2526 to get more detailed information on how to plan and execute a winning display advertising campaign.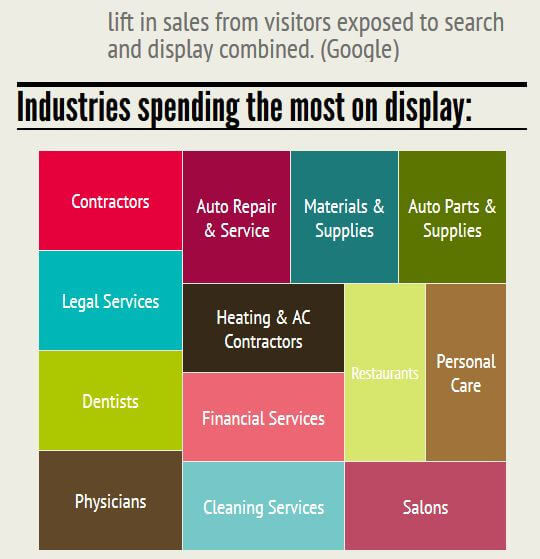 The internet offers today's advertiser the unique opportunity to reach specifically targeted markets that were never available before. It also provides a way to advertise on some of today's most popular news talk or sports radio host's websites.
Digital and Internet marketing is not just for multi-millionaire corporations. It can be used by small businesses and start-ups who don't have a lot of budgets to start with. There is no minimum amount required to begin an online marketing campaign. Traditional marketing strategies require billboards, television advertisements etc., for marketing purposes. These methods require a lot of money and become unaffordable for small businesses. Online marketing requires almost no start-up budget, and one can place interactive advertisements accessible to a broader audience.
Common forms of Digital and Internet Advertising
While many forms of internet advertising can be used to advertise your products and services, some of the most common ones are:
1. Social Media advertising:
With the amount of time people spend on social media these days, advertising on such websites can be one of the easiest, cost-effective and far-reaching advertising platforms. These days, most social media websites allow advertisers to utilize their reach and promote their products from within the platform.
2. Search Engine Marketing:
Popular search engines like Google, Bing, Yahoo, etc., are designed to increase the visibility of the advertised website on the search engine results pages (SERP) by paying them.
3. Content Marketing:
The primary focus of content marketing is to attract organic traffic to a website by improving a site's SEO. However, paid advertising can help to increase the ROI of content marketing, i.e. without promotion, the production costs can often outweigh the potential return.
Internet advertising and digital marketing have many benefits. If used efficiently, it can boost any business's sales, no matter how big or small.
What are the advantages of Internet based advertising?
It's More Cost-Effective
It's More Engaging
It Has Excellent ROI
It Allows Precise Audience Targeting
It Enables In-Depth Performance Tracking
It's Effective for Building Brand Awareness
It Has Wider Reach
It Builds Stronger Relationships
It's More Time-Efficient
You Can Automate It
Internet marketing is the most convenient when it comes to quick accessibility and progress. Unlike traditional marketing, internet marketing is easy to start and quick to implement. You can easily set up a marketing campaign at any time that is convenient for you. Not only that, you don't have to wait around to check for results and progress. You can do so in real-time, see a noticeable boost or decline, and make necessary decisions accordingly.
Call us 888-449-2526 today! Test or expand your Internet Advertising – We have over 100 of the best internet sites available for advertising including:
NewsMax.com
Drudgereport.com
Breitbart.com
Townhall.com
WorldNetDaily.com
WND.com
CNN.com
USAToday.com
TheStreet.com
GlennBeck.com
TheBlaze.com
FoxNews.com
Hannity.com
BillOreilly.com
WallStreetJournal.com
CNNMoney.com
Forbes.com
Entrepreneur.com
TrailerLife.com
InfoWars.com
PrisonPlanet.com
CoasttoCoastAM.com
Call us today at 888-449-2526 to learn more about this exciting advertising opportunity.
DISCLAIMER: All Network, Business, Program, and Company logos and images featured on this website are the sole property of the registered owners of such logos and images and are displayed for the purpose of representing marketing opportunities for their respective companies.