Radio, TV, Digital, Print – 888-449-2526 | Remnant Ad Rates | Local or National

Radio, TV, Digital, Print Advertising
Remnant Ad Rates
Ho Hum Productions has a proven track record – For over 30 years in all advertising mediums – in remnant radio advertising, DRTV, OTT,  remnant ad buying and media planning as well as print standby and other cost saving marketing and advertising media campaigns – we specialize in cross platform success stories! Call to chat with our media planners and get real solutions to your advertising ROI needs. 888-449-2526
Let us help you get strong ROI performance with  your advertising and marketing campaigns! We have the right platforms for your  marketing and advertising efforts moving forward in 2023 and beyond! 888-449-2526.

National or Local advertising rates – rate cards – media kits and professional advertising placements! Call 888-449-2526 
If you are asking "How to affordably  advertise on radio, TV, online or print?" or "What does it cost to advertise on radio", TV, online or print? You have found the right place! We work with local businesses and national companies too! Regardless of budget size – we will find a way to help you succeed!
Advertising and marketing is a precise science. Never underestimate the power of simplicity. Call 888-449-2526.  Advertise for less! Wholesale and remnant rate deals just might be available for local or national radio, television and/or print advertising! Contact us and we'll look for the best deals just for you! See below some of our advertising media partners!
ADVERTISE ON FOX NEWS, CNN, MSNBC, CNBC, BLOOMBERG, ABC NETWORKS, CBS NETWORKS, NBC NETWORKS, FOX TV, ALL CABLE AND CONNECTED TV CHANNELS AND APPS, OUTDOOR MEDIA, STREAMING RADIO AND PODCASTS – ANY ADVERTISING PLATFORM!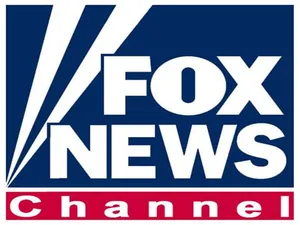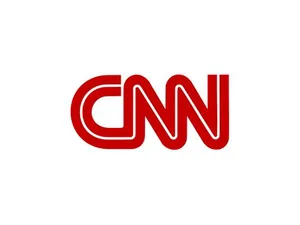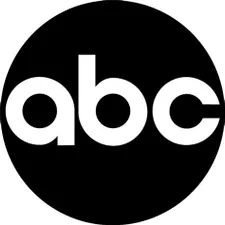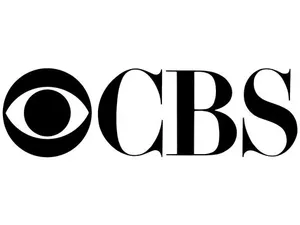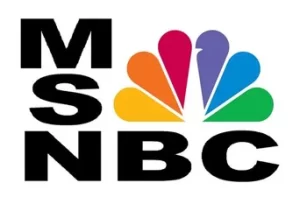 Sean Hannity advertising options also – To advertise on Sean Hannity radio affiliate's or on the national radio show – as well as the Hannity show on Fox News or independent local cable markets across the land – call now for a media kit and rate card in any market or city. Ask about personal  endorsements – which are available for select offers. Call this phone number to advertise on Hannity – 888-449-2526

Advertise on the Clay Travis and Buck Sexton show – the new standard bearers of Rush Limbaugh's famed EIB radio network – grasp the golden microphone and see that Rush's excellence efforts continue.  They discuss the news, information and events that matter most to the daily lives of Americans. We'll set up and manage your advertising campaigns at no extra cost to you! Most of our professional marketing and advertising services are "complimentary" for our clients. Host endorsements available for approved offers! Call this phone number to advertise on Clay and Buck – 888-449-2526
Glenn Beck advertising rates for radio and TV, National, Local affiliate's, Blaze TV and endorsed campaigns are all available here. Just ask about the cost, media kits, rate cards, pricing and special ad rates for Glenn Beck –  in any market! Host endorsements available for approved offers! Call this phone number to advertise on Glenn Beck – 888-449-2526 (Ask about advertising on "The Blaze" also)

Mark Levin advertising options are endless, advertise on Mark Levin's national Radio show on Westwood one – Or advertise in any city or market where there is an affiliate radio station, or advertise on Mark Levin Podcasts and iHeart radio too! Call today for a free quote – media plan and rate card or media kit for everything Mark Levin! Host endorsements available for approved offers! Call this phone number to advertise on Mark Levin radio or Fox News – 888-449-2526.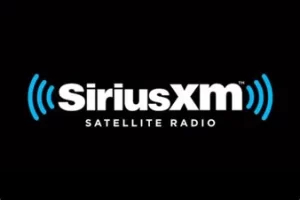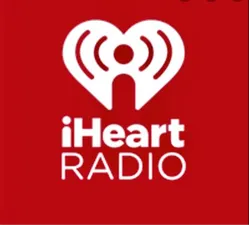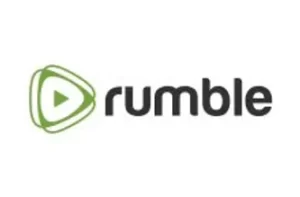 Enjoy the amazing results advertisers experience when advertising on the Dan Bongino show and podcast. Get rates, media kit and endorsement from Dan Bongino right here! Dan Bongino is now seeking advertisers on his new show on Fox News "Unfiltered" To get ad rates and a media kit to advertise on Unfiltered – hosted by Dan Bongino call now! Host endorsements available for approved offers! Also, advertise on the hottest new video platform Rumble! Rumble.com or Rumbleplayer.com and get HUGE results! Call this phone number to advertise on Dan Bongino – 888-449-2526.
If you want to know how to advertise on the Joe Rogan podcast – radio show – if you want to know the cost – just call 888-449-2526. Huge audience, loyal followers who will respond to your ads – Advertise on Joe Rogan now! Call this phone number to advertise on Joe Rogan – 888-449-2526.
If you want to know how to advertise on Jesse Watters,  you have the right place. 888-449-2526. Get your message out to your audience now on Jesse Watters show! We have all of the rates and more importantly, we have the information on which spots/ad openings are ready now. So call 888-449-2526 and get your Jesse Watters ad rates today!
Celebrity host endorsements available for some offers! Inquire at 888-449-2526
Ask about "Unsold inventory" often available on radio, TV and print advertising platforms!
Advertising Deals that drive results and ROI
Sean Hannity – Fox News and Business – The Five – Clay Travis and Buck Sexton – Bloomberg News – CNN – Headline News – MSNBC – CNBC – Network Television – SIRIUSXM – PANDORA – iHeart Radio – DRTV – print and online display!
Managed ad campaigns on Google and YouTube also available here. Great political advertising rates and deals for all types of political elections – national or local issues and candidates. Whether you need local political ad campaign help or a solid media planner for  regional, Statewide or national political advertising? We have you covered… Over 30 years in the trenches building successful radio, TV, Print and direct email campaigns for political advertisers. Call for a free consult today! 888-449-2526

Media Buyers – Ad Agency – over 30 Years of success!
Need your Commercial fixed?
TV commercials and Television Ads edited here. If you need a quick edit or "Over Dub", we do TV ad dubbing cheap. Need to change the phone number in your TV commercial? Need to make a few minor edits fast? Call us for a quick turn-around on video and radio commercial dubbing services. We can add a new bar or a new lower third – or a complete Chyron to update your commercial. Prices start at under $500 for simple fast changes. Plus we can upload to your FTP address. 888-449-2526

TV Ads (spots) start at $899.00
Some of the many ways we can obtain advertising rates for you are:
Advertising rates for TV
Advertising rates for Radio
Advertising rates for Magazines
Advertising rates for Newspapers
Advertising rates for Websites
Advertising rates for Instagram
Advertising rates for Facebook
Advertising rates for You Tube
Advertising rates for Rumble
Advertising rates for Talk Radio
Advertising rates for Network TV and Radio
Advertising rates for  Cable TV and News Channels
Advertising rates for Connected TV and Podcasts and streaming radio
Advertising rates for ESPN, Fox Sports and Superbowl
Get ad rates and media kits for any show, media or advertising platform here!
If you want to advertise and market a new mobile App for smartphones. iPhone, Androids and the like – Call 888-449-2526 – We have expert media planners to to help guide your App launch to the masses. If you want to know the cost of marketing and promoting a news App – we are the right place to contact to direct and manage your advertising campaign. Call today for rates and prices and a free media plan regarding your new App launch!
We offer managed advertising campaigns on Google display, ad words and You Tube optimization. For information about advertising on Google or You Tube CLICK HERE
Experienced Political Advertising agency and media buyer!
Political advertising media kits, rate cards, talent endorsements and more! Get a current media kit for virtually any TV network or station, Radio network or station and thousands of advertising mediums. Rate cards and media kits for just about anything you desire are available here! We employ professional and experienced Political advertising and campaign media buyers for all local and national political candidates and issues advertising efforts. Get the best political advertising rates and prices for Online display, social media, radio, TV and print. Also get political advertising deals on outdoor media like billboards as well. Call 888-449-2526 to get a free media plan and campaign analysis for political advertising of any kind.
Get the best prices for good quality affordable Animated Videos and Whiteboard videos. Call 888-449-2526 – Prices start at just $499.00 for ad spots and YouTube videos (prerolls or real commercials)!
Programmatic Radio advertising on iHeart radio stations and iHeart streaming radio – best rates and deals available here! 888-449-2526 now!
OTT advertising (over the top) for connected TV's and devices now available! Advertising rates, costs, pricing and placement for ads on Netflix, Amazon Prime Instant Video, Hulu and Hulu Plus, YouTube, HBO Go, Sling TV, Crunchyroll, Twitch, iTunes / Google Play Store, Crackle and more!
Digital Display marketing and advertising remnant rates too!
Cheap radio advertising and Cheap TV advertising deals offered here!
Political advertising experts!
Advertise on the top talk radio shows in the USA!
Marketplace Financial News APM
The Sean Hannity Show Conservative talk Premiere
The Dave Ramsey Show Financial talk Self-syndicated
The Savage Nation Conservative talk Westwood One
The Glenn Beck Program Conservative talk Premiere
The Mark Levin Show Conservative talk Westwood One
Coast to Coast AM Alternative reality talk Premiere
Delilah Adult contemporary music Premiere
The Laura Ingraham Show Conservative talk Courtside
BBC World Service News magazine APM
The Mike Gallagher Show Conservative talk Salem
The Hugh Hewitt Show Conservative talk Salem
The Thom Hartmann Program Progressive talk Westwood One
Pure American Country Radio Show Classic country music Syndication Networks, Inc.
Live from Here Variety show APM
The Kim Komando Show Digital lifestyle issues Self-syndicated WestStar Advertise on iHeart radio online
The Lia Show Country music Westwood One
Advertise on Top Cable News and TV Channels!
DID YOU KNOW:
272 MILLION AMERICANS LISTEN TO RADIO EACH WEEK,
7 MILLION MORE THAN IN 2016 – ACCORDING TO A NEW REPORT FROM NIELSEN!
WHY IS RADIO SO RESILIENT?
REASON 1
Radio reaches everyone…
Radio is the undisputed medium of choice for teens, adults and beyond, as well as African American and Hispanic communities.
More Reach With Every Audience Monthly Reach (% of Total Segment)
Source: Nationwide FA 2018, M-Su 12a-12a; Npower, Reach & Frequency Report, MAY19, Live+SD, M-Su 6a-6a, 6 min qualifier;com Score Media Metrix Multi-Platform, MAY19; % reach adjusted to total pop; .; MRI Teenmark 2018, Nielsen Audio FA 18
REASON 2 ​
Radio is an all day, every day companion.
Why? Because radio is live, local, human conversations that keep everyone tuned in all day, everyday.
Radio is the #1 Audio Choice in EVERY HOUR & Radio is Also the #1 Medium Over 70% of the Time
% of People Using within Each Hour (Among Media Users in that Hour)
Source: iHeartMedia, Audio Day Journey, 2019, Conducted by Ipsos
REASON 3 ​
Smart speakers and mobile devices have made radio more accessible than ever.
After checking the weather, the top activity on smart speakers is listening to broadcast radio.
Smart Speaker Users Are AM/FM Radio Listeners
92% Claimed Weekly Usage, Smart Speaker Users
Source: iHeart Radio Media, Audio Day Journey, 2019, Conducted by Ipsos, Nielsen Audio Today Report 2019
There's simply no denying the incredible and enduring reach of radio.
So if you don't have an audio strategy, you're missing the biggest reach opportunity in advertising.
Integrate radio into your marketing plans.
Get the Advertising Info TODAY  888-449-2526
Advertise on the top tier talk and music radio shows and radio stations at the lowest prices!  TV, Print or online advertising deals too!  Political advertising specialists! Let us show you a better path to getting your message out! We have dedicated email options – up to 100 Million strong! We can make your political message connect with voters.  Contact us for more details! Talk radio endorsements, remnant ad rates and much more! Just call 888-449-2526. Media kits and rate cards for most media outlets available here (serious inquiries only).
Advertise on Newsmax TV, Dan Bongino and One America News! Get the best rates, prices and lowest costs for advertising on these awesome platforms! Get your media kits and a free media plan from us today!
888-449-2526