Medford Radio Stations Ad Rates | 888-449-2526
Posted On
Advertising Deals for Medford Radio Stations!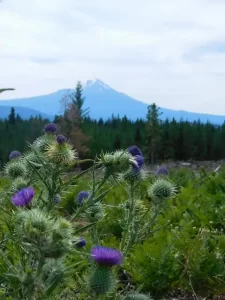 Get low, discounted and remnant ad rates or competitive ad rates on Medford radio stations, TV Stations and Charter Cable TV channels. Do some advertising on Fox News, Fox Business, CNN, MSNBC and other Cable TV channels in Medford OR. To get great deals on multiple advertising media in Southern Oregon, call Ho Hum Media Inc. today at 888-449-2526.
Get the cost. rates and prices to advertise on Bill Meyer, Lars Larson, Sean Hannity, Joe Pags, Michael Savage, Coast to Coast AM and other fabulous radio programs.
Call us to buy radio, TV and print advertising. Our professional ad agency services are all free to local businesses except for production.
Ho Hum Media will make you a 30 second TV ad using file video for under $500 and radio ad scripts are free for ad spends above $2500.
Statewide, regional and national advertising campaigns also available here!
Advertise on Medford and Surrounding Area Radio Stations:
| | | | |
| --- | --- | --- | --- |
| Frequency | Call sign | Format | City of License |
| 88.7 FM | KYSO | Christian Contemporary | Selma, OR |
| 88.9 FM | KJKF | Christian Contemporary | Klamath Falls, OR |
| 90.1 FM | KSOR | Classical | Ashland, OR |
| 91.1 FM | K216DR | Christian Contemporary | Central Point, OR |
| 91.1 FM | KLXG | Christian Contemporary | Grants Pass, OR |
| 93.7 FM | KTMT | Top 40/CHR | Medford, OR |
| 94.7 FM | KRRM | Classic Country | Rogue River, OR |
| 95.7 FM | KBOY | Classic Rock | Medford, OR |
| 96.5 FM | K243AF | Christian Contemporary | Jacksonville, OR |
| 96.9 FM | KROG | Alternative | Grants Pass, OR |
| 97.7 FM | KORJ | Easy Listening | Butte Falls, OR |
| 98.3 FM | KLDR | Hot AC | Harbeck-Fruitdale, OR |
| 98.9 FM | KRVC | Country | Hornbrook, CA |
| 99.5 FM | KFXX | Rock | Klamath Falls, OR |
| 100.3 FM | KRWQ | Country | Gold Hill, OR |
| 101.1 FM | KLMD | Christian Contemporary | Talent, OR |
| 101.5 FM | K268GF | Christian Contemporary | Ashland, OR |
| 101.9 FM | KCMX | Soft Adult Contemporary | Ashland, OR |
| 102.7 FM | KCNA | Classic Hits | Cave Junction, OR |
| 103.5 FM | KLDZ | Oldies | Medford, OR |
| 103.9 FM | KSYC | Country | Yreka, CA |
| 104.7 FM | KFEG | Classic Rock | Klamath Falls, OR |
| 105.1 FM | KAKT | Country | Phoenix, OR |
| 105.5 FM | KKKJ | Top 40/CHR | Merrill, OR |
| 106.3 FM | KYVL | Adult Album Alternative | Eagle Point, OR |
| 106.9 FM | KKRB | Adult Contemporary | Klamath Falls, OR |
| 107.5 FM | KIFS | Top 40/CHR | Ashland, OR |
| 580 AM | KTMT | Sports | Ashland, OR |
| 610 AM | KRTA | Regional Mexican | Medford, OR |
| 700 AM | KGRV | Religious | Winston, OR |
| 730 AM | KEZX | Sports | Medford, OR |
| 880 AM | KCMX | News/Talk | Phoenix, OR |
| 930 AM | KAGI | News | Grants Pass, OR |
| 950 AM | KTBR | Public Radio | Roseburg, OR |
| 960 AM | KLAD | Country | Klamath Falls, OR |
| 1150 AM | KAGO | News/Talk | Klamath Falls, OR |
| 1230 AM | KSJK | News | Talent, OR |
| 1240 AM | KRJW | Religious | Altamont, OR |
| 1300 AM | KAPL | Religious | Phoenix, OR |
| 1400 AM | KFJL | Religious | Central Point, OR |
| 1440 AM | KMED | News/Talk | Medford, OR |
| 1450 AM | KFLS | News/Talk | Klamath Falls, OR |
| 1490 AM | KSYC | Public Radio | Yreka, CA |